When adding images on the ReadyUp platform you are always given the option to edit them after they have been uploaded in order to fix problems with alignment, rotation, cropping, etc. This article will explain how the image editing tool on ReadyUp works.
To access the image editing tools you need to click the pencil icon on any uploaded image.

Clicking the icon will open the image editor, it should look like the image below but with your file in place of the ReadyUp logo.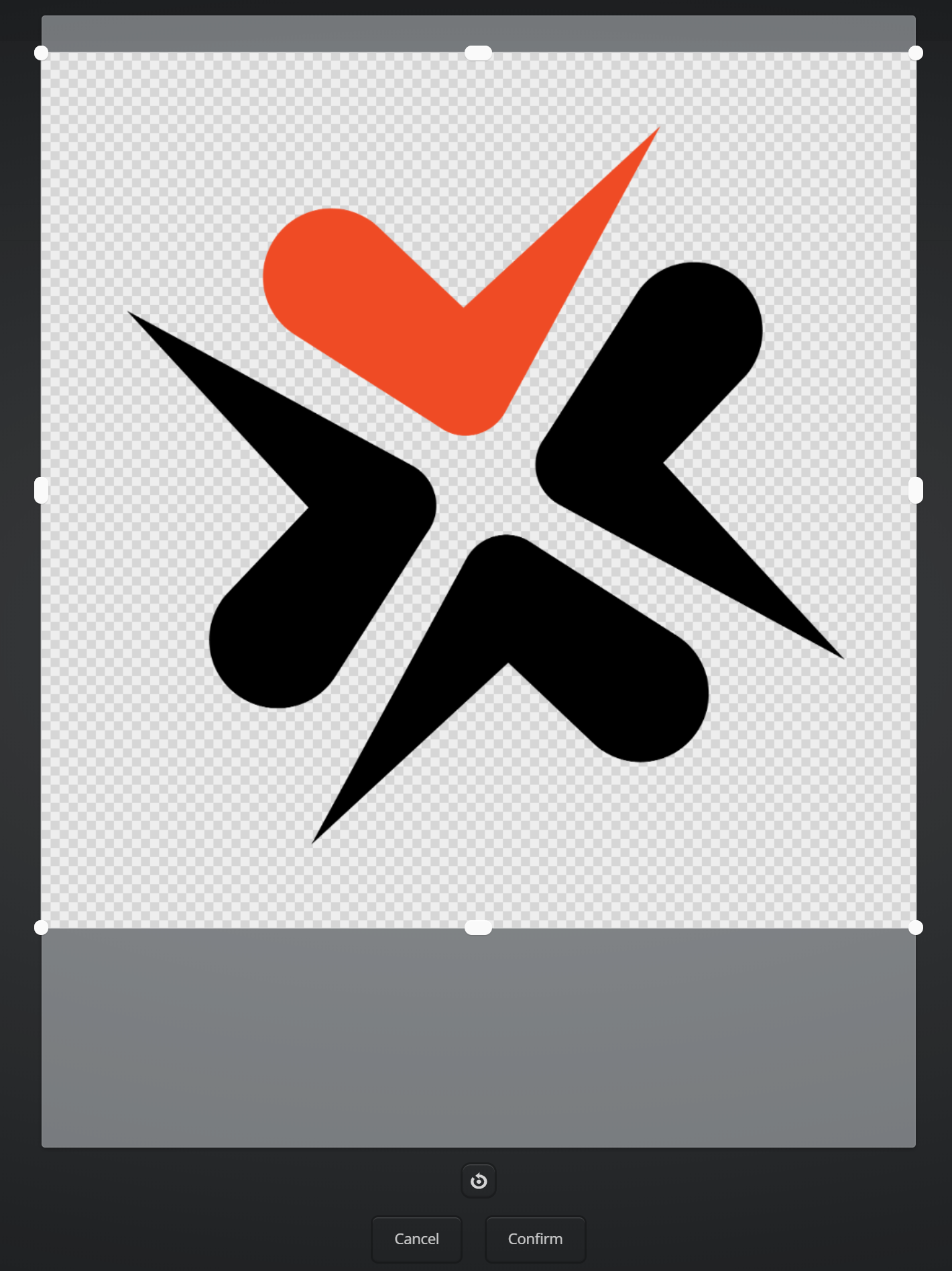 You can use the white points at the edge of the box to properly crop your image.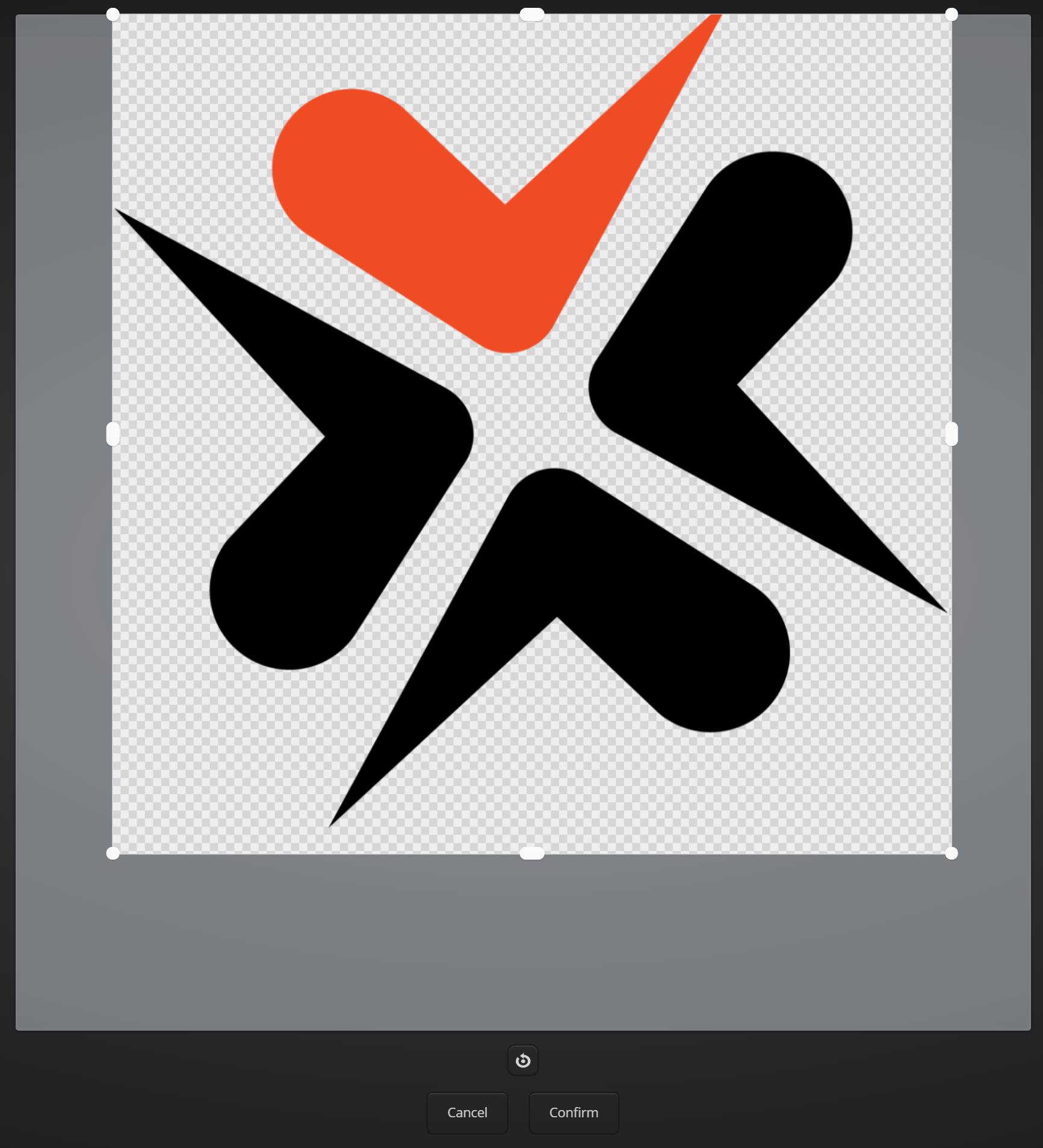 The

button at the bottom of the screen will allow you to rotate your image.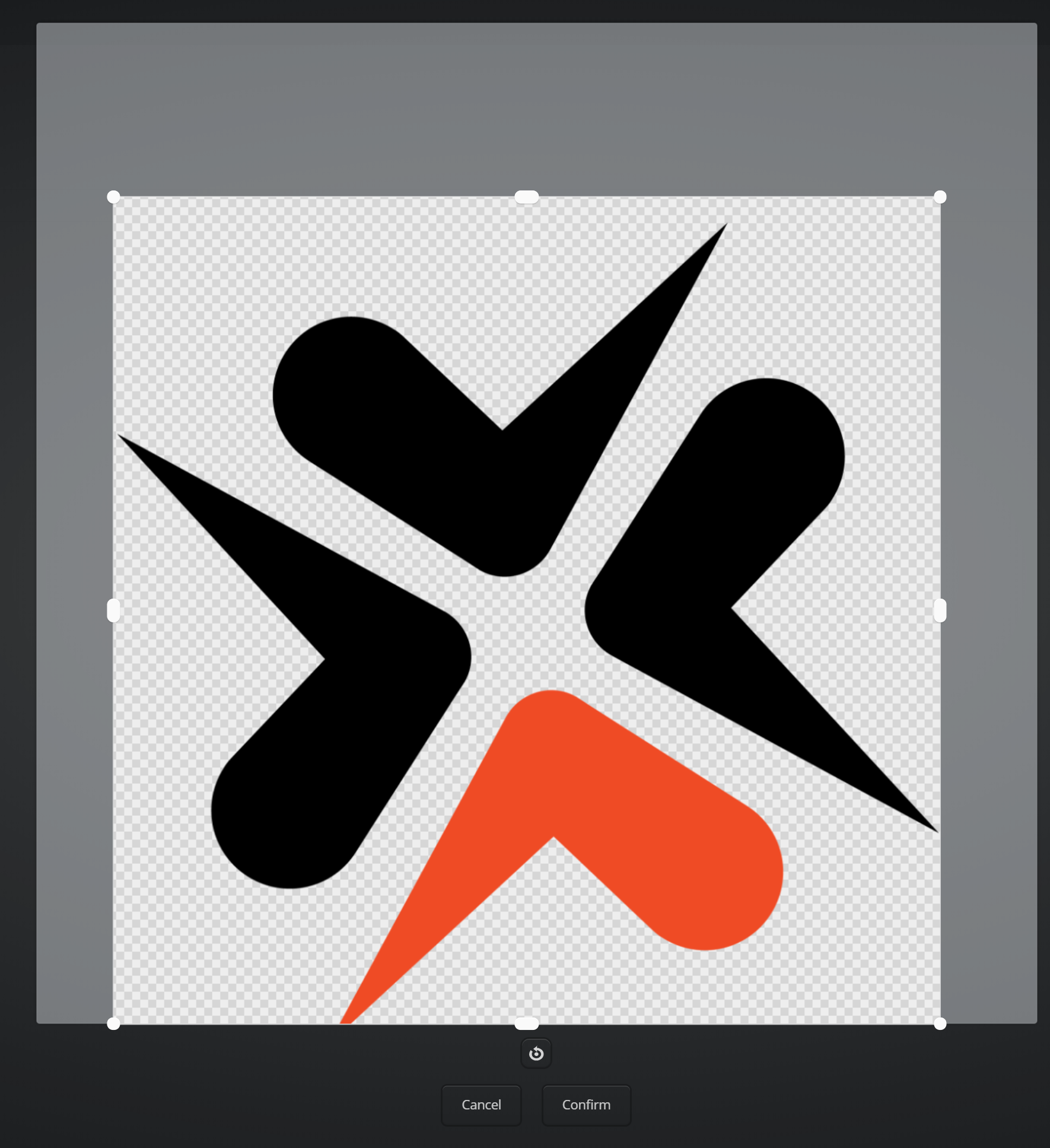 When you are finished you can either click confirm to save your changes, or cancel to discard them.

Keep in mind you will also need to save the entity (event, organization, participant, etc.) that your image is attached to.